Celonis becomes new partner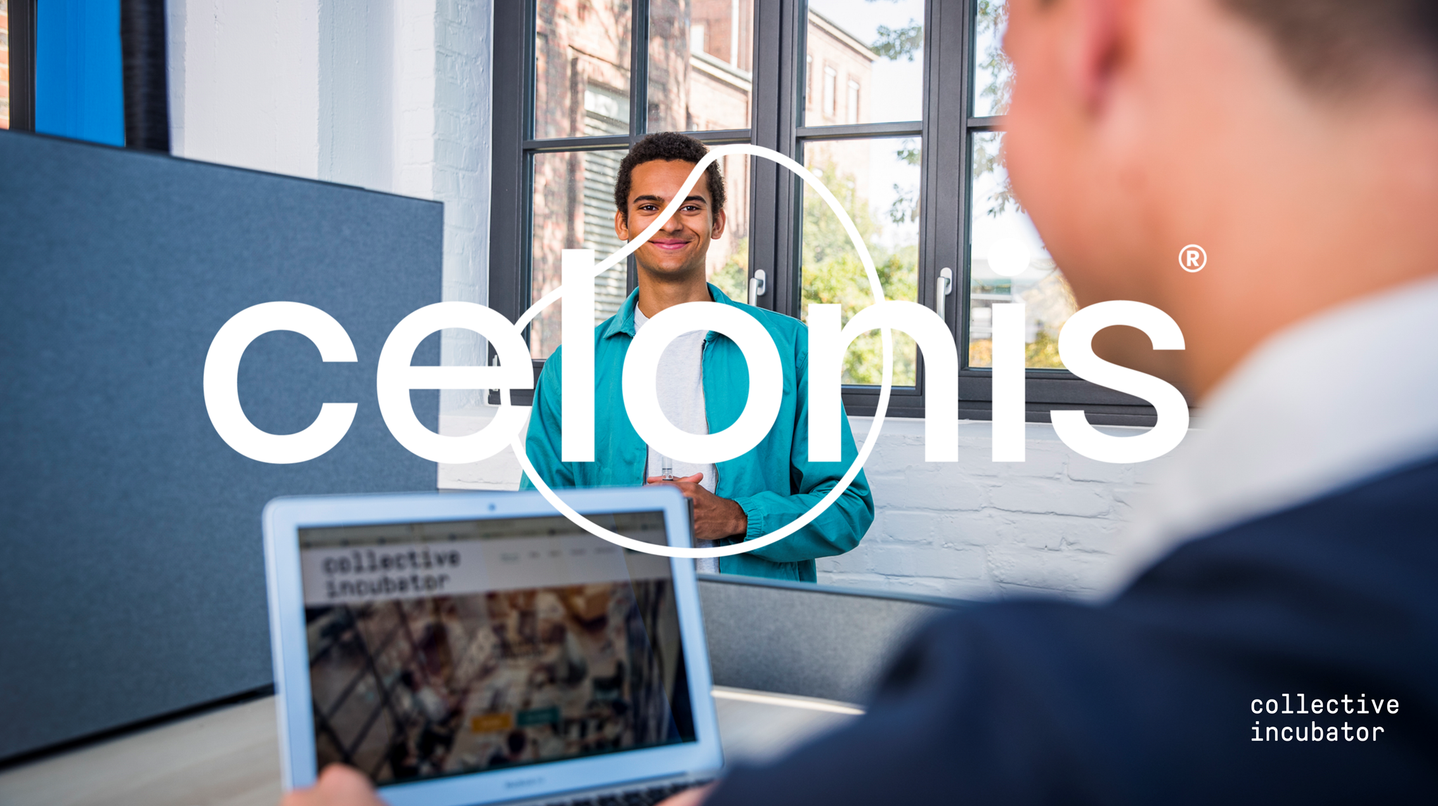 1/12/2023
The Collective Incubator announces a new partnership with Celonis, the global pioneer in process mining and execution management. For some years now, software companies have been at the centre of the success of the start-up scene in Germany. Celonis, the most valuable German start-up, was founded in 2011 by three Munich students. Success stories like Celonis' stand for entrepreneurship and the start-up scene in Germany. The talent-oriented partnership between Celonis and the Collective Incubator now forms a new interface between motivated students, young start-ups and an innovative, future-oriented corporate partner. The result is a cooperation that stands for the promotion of young talent and gives Celonis access to the Collective Incubator community with over 2000 members, around 60 student initiatives and 112 start-ups.
Innovation and start-up environment
Aachen is already regarded throughout Germany as one of the central contact points for start-ups and innovation. The institutes and projects of the Technische Hochschule create the ideal environment to connect companies, researchers and students. The Collective Incubator as a co-innovation space promotes this direct exchange and thus supports a wide variety of innovation projects. The proximity between the location of the Collective Incubator and this year's Celonis Engineering and Innovation Lab on the Melaten campus will intensively promote cooperation.
"Together with RWTH Aachen University, Aachen is one of the world's leading innovation centres for process mining. We opened the Celonis Engineering and Innovation Lab here this year to drive new developments and incorporate them into our product portfolio. To this end, we are currently building several software engineering teams with a focus on process mining and machine learning/artificial intelligence in Aachen. Our partnership with the Collective Incubator allows us to easily collaborate with other companies and especially students and start-ups."

Peter Budweiser, Director Product Management and Site Manager Aachen, Celonis
The company Celonis
Celonis sells a software for companies that makes inefficiencies visible, for example in purchasing or logistics processes – the so-called "Process Mining". The market-leading process mining technology, on which the Celonis Execution Management System is based, offers executives and users a comprehensive platform to eliminate billions of dollars of inefficiencies, provide a better customer experience and reduce CO2 emissions. Processes can then be improved in an automated way. Celonis has well over a thousand customers and more than 3,000 employees, headquarters in Munich and New York and more than 20 offices worldwide.