Saint-Gobain becomes new partner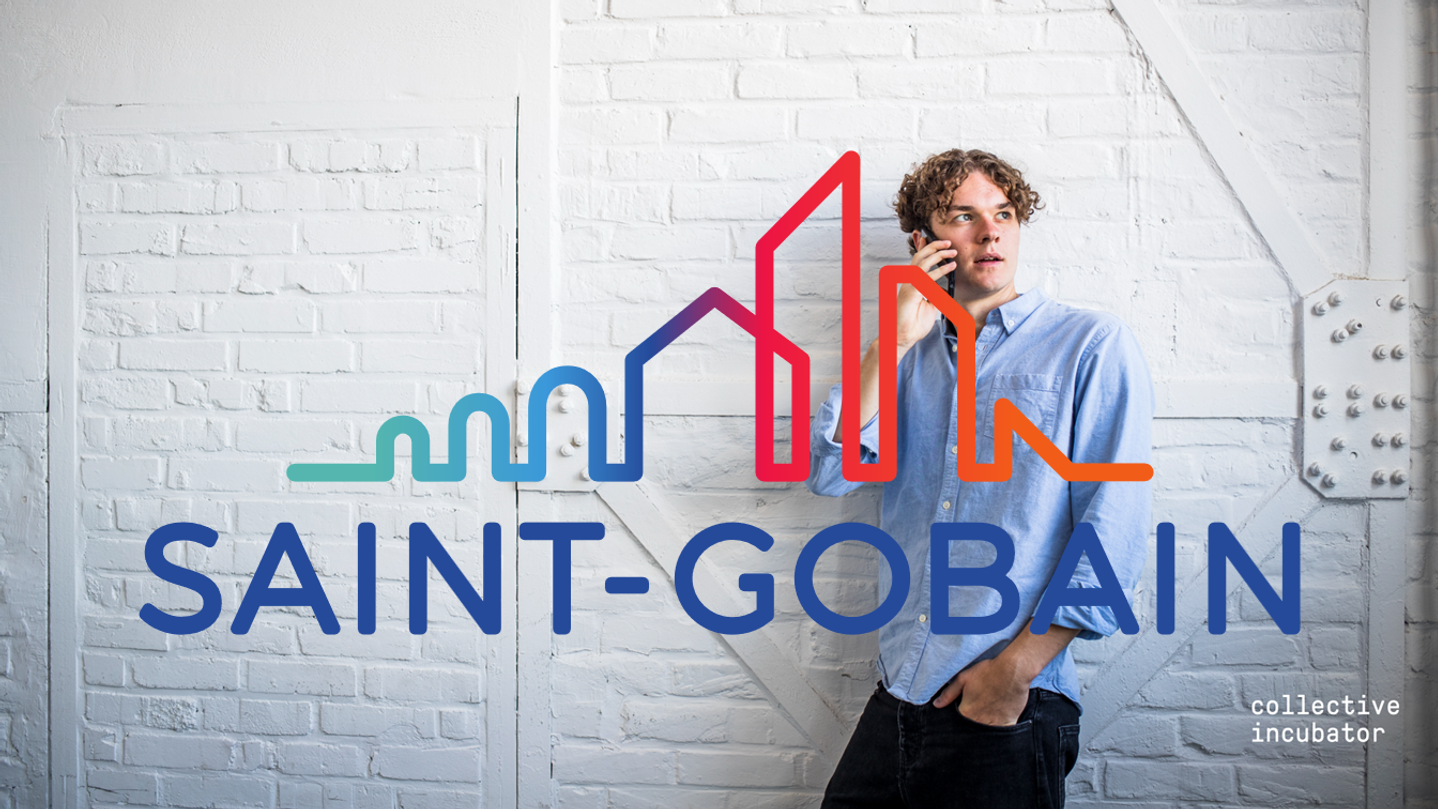 3/6/2023
Saint-Gobain becomes new partner
The Collective Incubator announces a new partnership with French multinational Saint-Gobain at the start of 2023. The central component of the innovation-oriented partnership is hosting a student innovation case.
Saint-Gobain will be the first corporate partner to implement a student innovation case with the Collective Incubator in May 2023. This format involves close collaboration between motivated students from RWTH Aachen University and University of Applied Sciences Aachen and the corporate partner. In a one-month case, students from the Collective Incubator community dedicate themselves to a problem solution from Saint-Gobain's active business. The aim of the partnership is to work closely with the talents of the Collective Incubator to develop solutions to problems and to give Saint-Gobain access to our community.
Aachen is Innovation
Saint-Gobain Research Germany (SGR Germany) is one of Saint-Gobain's eight group-wide research and development centers and is located near Aachen. At SGR Germany, around 260 employees from more than a dozen different countries work on the development, industrialization and optimization of products, systems and processes. NOVA is the venture arm of Saint-Gobain and is constantly seeking forward-thinking startups whose philosophies align with Saint-Gobain's focus on well-being and sustainability. The proximity of the site enables active collaboration and focuses on innovative, future-oriented solutions. As part of the partnership, an intensive exchange is created between SGR Germany, Saint-Gobain NOVA and the Collective Incubator, the central innovation platform of RWTH Aachen University. In particular, the implementation of the Student Innovation Case can be ideally combined with the strategy of SGR Germany and Saint-Gobain Group objectives.
About Saint-Gobain
With 166,00 employees, sites in 76 countries and annual sales of 44.2 billion euros in 2021, Saint-Gobain is one of the largest industrial companies in France and one of the most innovative companies in the world. Saint-Gobain specializes in the production of building materials, flat glass, industrial ceramics and high-performance plastics.
Aachen is now home to the General Management for Germany and Austria.